The History of Cooper Molera
Reserving Private Events Now!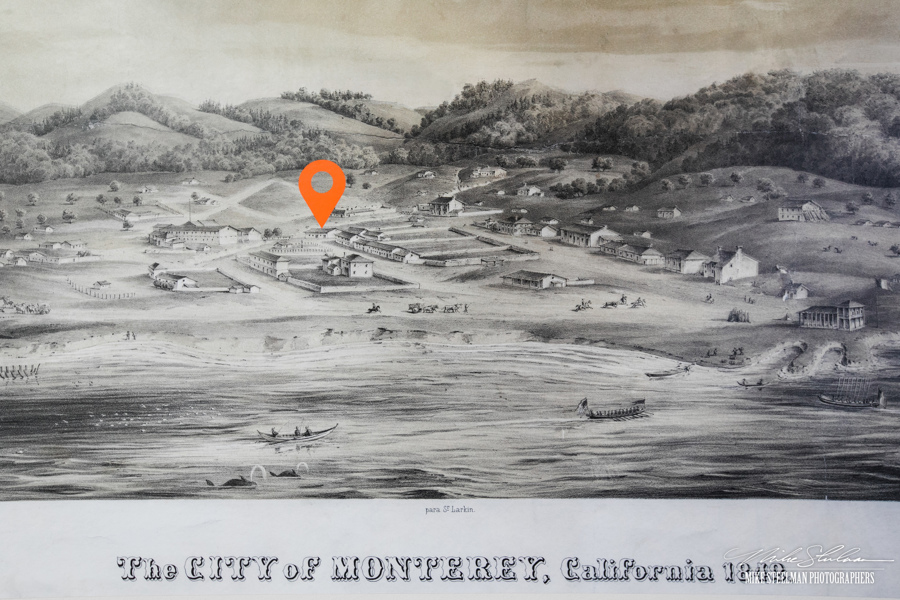 The Past & Present
Cooper Molera Adobe is located in downtown Monterey, California. This remarkable place represents the layered history of the families who lived in and built Monterey, from its early years as the political and commercial capital of Mexican Alta, California, through the development of the State of California. Later, it became known as the center of a region known for both agricultural innovation and historic preservation. The site includes two adjacent adobe homes, a corner store, an adobe warehouse, and a barn complex, all on roughly 2.5 acres surrounded by a historic adobe wall. The principal adobe residence dates to 1827. Other portions of the property were developed across the 19th and early 20th centuries for a variety of commercial and residential uses.
Donated to the National Trust in 1972, Cooper Molera was operated by California State Parks as a museum property under a long-term lease until December 2016. However, diminishing state resources resulted in substantially reduced operations at the site in recent years. Significant restoration needs—in particular, seismic stabilization of the his